In this edition
The values we hold determine what we pursue – comment by CEO Craig Robertson
Tanya Plibersek to take education and training portfolios in a future Labor government
Australia's team selected for Worldskills international competition
Education leaders warn against crackdown on overseas students
South Australia to get world class culinary and tourism centre
ACPET to change its name to reflect convergence in the education sector
TEQSA appoints new commissioner
Jobs board creates one-stop-shop for Victorian TAFE positions
Diary


---
The values we hold determine what we pursue – comment by CEO Craig Robertson
This Easter weekend has seen a welcome reprieve from electioneering, even though we are only just over 20 per cent of the way through.
Regardless of our attitude to the Christian tradition, we all benefit from the four-day break, including the chance to reflect on our values in life.
As a Sunday Superintendent in my younger days I presented Easter Sunday as a fresh start. A sacrifice had been made so anyone could start again no matter their history. I was reminded of fresh starts at the recent awards evening of Holmesglen TAFE, the culmination of their 22ndannual awards festival. CEO, Mary Faraone, read from a letter she had received from a parent of a student, which outlined the difficulties in the young lady's life. The mother then wrote:
"We sent you a child who had lost all her confidence and belief in her God-given talent and herself. You have given her back to us not only as she was but so much more…It was plain to a blind man that the bond between educators and students was something extraordinary….We owe you all a debt of gratitude that while it cannot be paid in some measure may be reduced by watching our child go from strength to strength. The credit will be all yours."
Oh, that we reflect on these stories more when we think about the future of vocational education and training. Let's set things up to transform lives. Let's aim for students to achieve more than what they dreamed possible. Dare I say it, let's bring into the narrative around VET the possibility that our curriculum should be directed to student self-actualisation.
Later in my life, as a fledgling theologian, as scary as that sounds, Easter had deeper consequences. One's future no longer relied on adherence to the laws of the Jewish nation, handed down by Moses, but by one's attitude to life – selflessness over selfishness was the basis of freedom from the arcane laws.
Even with the benefit of The Enlightenment and post-modernism, which have pushed our civilisation further, we still pursue the freedom and actualisation of the individual underpinned by selflessness by which we build community.
I'm sure this is what drives our teaching and training. Those magical moments for teachers in the midst of the hard slog when a student starts to believe in their ability, when they achieve more than what they even expect, when they dream of a future. When a parent takes the time to write.
I wonder though whether we have pushed this magic out of our system.
When we value compliance over personal outcomes, rules and audit grow.
We want graduates who are more than a vessel of competencies and a vassal of industry.
We want fulfilled graduates confident to take to the future.
When we value the growth of students, the outcomes, and the surprises, far outweigh anything we can hope for from rules.
I dream for a fresh start for VET.
---
Tanya Plibersek to take education and training portfolios in a future Labor government
Labor's deputy leader Tanya Plibersek has revealed that she will become minister for education and training, as well as minister for women, if the ALP wins the May federal election.
In an article in The Australian, Ms Plibersek confirmed that she will take the lead role in an integrated education and training portfolio.
"Labor deputy leaders have never been shy about taking on quite complex social policy areas and I do feel that in the development of our education policies, from early childhood through schools, TAFE and university, we've done terrific work," she said.
"Choosing to focus on social policy, as deputy leader, sends a very strong signal of how that is important within the Labor Party. We don't see portfolios such as education as consolation prizes; we see them as critical to social and economic policy."
Labor's Shadow Minister for Skills, TAFE and Apprenticeships Senator Doug Cameron is retiring when his Senate term expires in July.
Ms Plibersek said that she sees herself taking a lead role in social and economic policy across government, and working closely with health, housing and social services ministers.
---
Australia's team selected for Worldskills international competition
WorldSkills Australia has selected its elite team of 15 competitors who will represent the country at the WorldSkills International competition in Russia in August.
The 15 young "Skillaroos" will compete against the best apprentices and trainees from 60 countries in their chosen trade or skill area.
Aged between 19 and 22, the group represents a wide range of trades and skills, including cloud computing, cookery, electrical, carpentry, fashion, jewellery, plumbing and heating, car painting, and graphic design.
In addition to the 15 competitors, Australia has also chosen the 25 experts and officials who will preside at the global skills challenge.
More than 1600 young people will compete at the world championships in Kazan, Russia from August 22 to 27, with some 250,000 spectators expected to watch.
Australia is currently 10th on the WorldSkills rankings and is aiming to better this and hoping for a top five finish.
See the Skillaroos competitors and experts.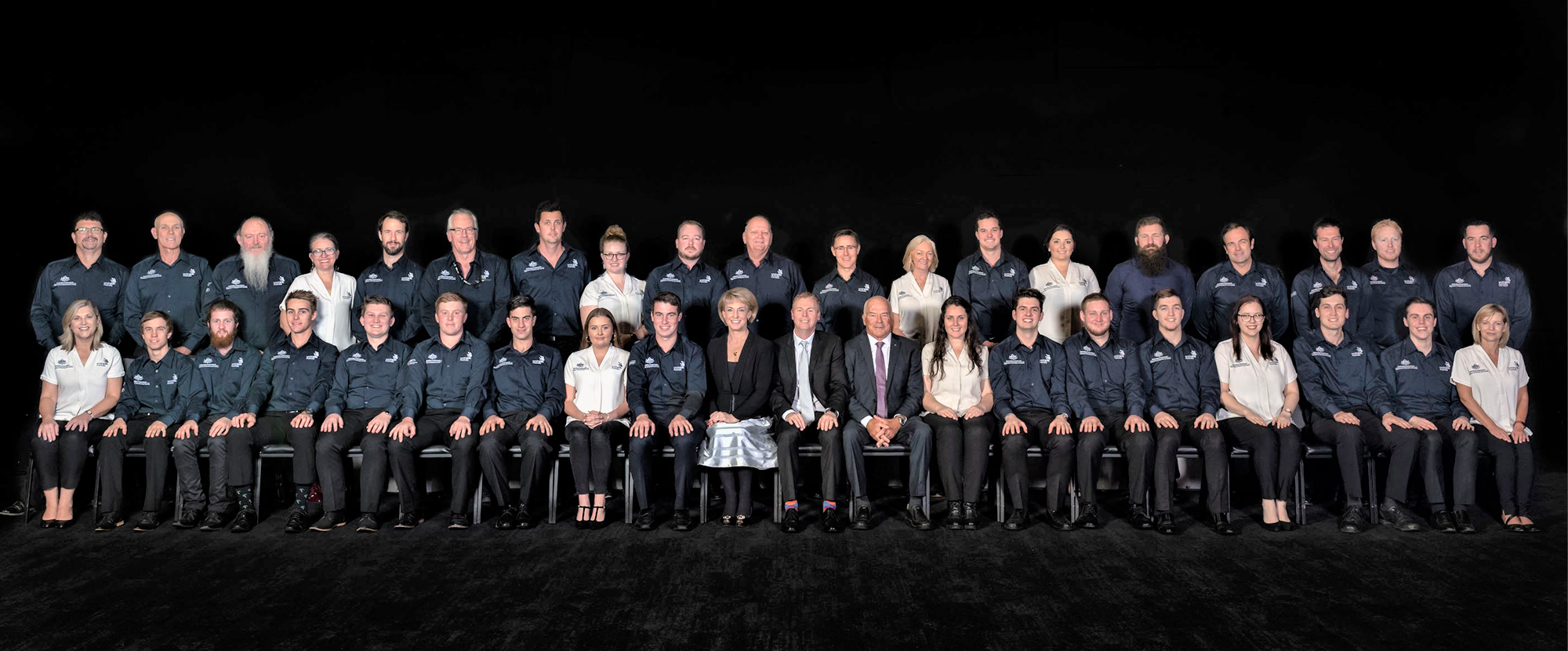 ---
Education leaders warn against crackdown on overseas students
Education experts have rejected calls for tougher English ­language and financial requirements to be imposed on overseas students as a way of easing congestion in major capital cities.
Leading demographer, Bob Birrell, is reported in The Australian calling for tougher requirements to ease the influx of overseas students.
Dr Birrell, who heads the Australian Population Research Institute, said overseas students account for 44 per cent of the nation's net ­migrant intake, and "thus major contributors to each city's congestion crisis".
"Australia's universities have had to create learning enclaves, mainly in business and administrative courses," Dr Birrell said.
"In these enclaves, the standards for ­English-language skills, academic preparation and learning outcomes have all had to be adjusted downwards in order to attract and cope with overseas students."
However, the chief executive of the International Education Association of Australia, Phil Honeywood said the university community was "fed up" with Dr Birrell using migration figures to attack universities and overseas student numbers.
"His research flies in the face of a report by the Department of Home Affairs and Treasury last August, which found that 87 per cent of international students return to their home country," he said.
"If 87 per cent are going back, I don't know where he gets this 44 per cent from."
Andrew Norton, the Grattan Institute's Higher Education Program Director, said Dr Birrell was right about overseas students being the biggest source of net migration, and also their concentration in big cities, but said there were positives from the billions of dollars spent in fees and living expenses, as well as a large labour force.
---
South Australia to get world class culinary and tourism centre
The South Australian government has announced plans for a world class culinary school on the site of the former Royal Adelaide Hospital.
Premier Steven Marshall and Skills Minister David Pisoni unveiled a scoping study for an international centre for food, hospitality and tourism studies at the redeveloped site, known as Lot Fourteen.
"Together with the Morrison government, we have committed $60 million to deliver the new International Centre for Food, Hospitality and Tourism Studies," they said.
A scoping study has been commissioned, with construction to begin next year. Consultant design firm, Hassell, has been contracted to undertake the scoping study.
TAFE SA's Director of Tourism, Hospitality and Creative Arts, Karen Horner, said the new centre would bring international attention to the state's existing strengths in hospitality and tourism.
---
ACPET to change its name to reflect convergence in the education sector
The Australian Council for Private Education and Training (ACPET) is planning to change its name to become the Independent Tertiary Education Council Australia (ITECA).
Members of ACPET will vote on the proposed change at an extraordinary general meeting next week.
The chief executive of ACPET Troy Williams said the transition has been a year in the making and the result of a careful assessment by stakeholders across the business community and government about the future of tertiary education in Australia.
"The transition to ITECA recognises the increasing convergence in how providers in the higher education and VET sector provide students and employers with the outcomes they are looking for," he said.
---
---
TEQSA appoints new commissioner
The Tertiary Education Quality and Standards Agency (TEQSA) has announced the appointment of Emeritus Professor Joan Cooper (pictured) as a Commissioner.
The appointment, made by the Minister for Education, Dan Tehan, is for a period of five years.
TEQSA Chief Commissioner Professor Nick Saunders said Professor Cooper brings a wealth of experience to TEQSA, drawn from her service in Australian universities, independent higher education providers and TAFE providers, as well as extensive national and international experience in tertiary education accreditation and quality assurance.
Professor Cooper served in senior positions at a number of universities, including the University of New South Wales, Flinders University and the University of Wollongong. She has chaired the Academic Board of TAFE NSW Higher Education for the past four years.
Professor Cooper joins existing Commissioners Professor Nick Saunders, Dr Lin Martin and Emeritus Professor Cliff Walsh.
---
Jobs board creates one-stop-shop for Victorian TAFE positions
The Victorian government has established a new website that brings all jobs in TAFE together in a single location.
The Jobs at TAFE site includes all TAFE teaching and administrative positions.
People interested in working at TAFE can register to receive job alerts, search for jobs in the industries they work in, and apply for advertised roles.
See the Jobs at TAFE website.
---
Diary Dates
VDC 2019 Teaching & Learning Conference
16 & 17 May 2019
RACV Torquay Resort, Great Ocean Road, Victoria
More information
2019 VET CEO Conference
Velg Training
17 May 2019
Doltone House – Sydney
More Information
2019 EduTech
6-7 June 2019
International Convention Centre, Sydney
More information
Skills Conference 2019
Apprentice Employment Network NSW & ACT
13 June 2019
Dockside Darling Harbour
More information
22nd Annual Conference of the Australian Vocational Education and Training Research Association (AVETRA)
No future for old VET': Researching for the training system/s of tomorrow
17-18 June 2019
Western Sydney University and University College, Parramatta, Sydney
More information
No Frills
28th National Vocational Education and Training Research Conference
NCVER with TAFE SA
10-12 July 2019
Adelaide
More information
National Apprentice Employment Network
2019 National Conference
31 July – 2 August 2019
Crowne Plaza, Gold Coast
More information
QLD School VET Conference
Velg Training
9 August 2019
Brisbane Convention and Exhibition Centre, Brisbane
More Information
VTA 2019 State Conference 
15 – 16 August 2019
RACV City Club, 501 Bourke Street, Melbourne
Save the date
National Manufacturing Summit
21 & 22 August 2019
Melbourne
More information
National Skills Week
26 August – 1 September 2019
Locations around Australia
More information
TAFE Directors Australia 2019 Convention
4 – 6 September 2019
Brisbane
More information coming soon
2019 National VET Conference
Velg Training
12 &13 September 2019
Brisbane Convention and Exhibition Centre, Brisbane
More Information
Community Colleges Australia 2019 Annual Conference
18-20 November 2019
The Stamford Plaza Hotel, Brisbane
More Information
Australian Training Awards
21 November 2019
Brisbane, Queensland
More information