Inquiries proceed into TAFE SA after enrolments suspended
Following the decision by the VET regulator, the Australian Skills Quality Authority (ASQA), to temporarily suspend new enrolments by TAFE SA in ten qualifications, the South Australian government has appointed management consulting firm, Nous Group to undertake a wide-ranging review.
The review includes analysis of the nature of skills for future jobs and how TAFE SA should respond to support these priorities.
TAFE SA has contacted affected students to advise that they may be required to undertake some remedial action at no cost to students.
"We are working with ASQA to address the remaining issues they have identified and are determined to resolve them satisfactorily," TAFE SA said.
Current students who require additional support or wish to talk with someone regarding their individual circumstances are encouraged to email Student Services at: StudentServices@tafesa.edu.au to book an appointment.
The matter was also referred  to the Senate Education and Employment References Committee for inquiry with a report back on 28 February.
Chief Executive of TAFE SA, Robin Murt, offered his resignation to the Board of TAFE SA, which has subsequently been accepted. South Australia's Minister for Higher Education and Skills Susan Close recommended the dismissal of Chair, Peter Vaughan.
Farewell to Chisholm's Maria Peters on her retirement
One of the true leaders in the TAFE sector is retiring at the end of the year.
Many colleagues and friends gathered in Melbourne last Wednesday night to celebrate the leadership and achievements of Maria Peters, pictured, as she finishes at Chisholm.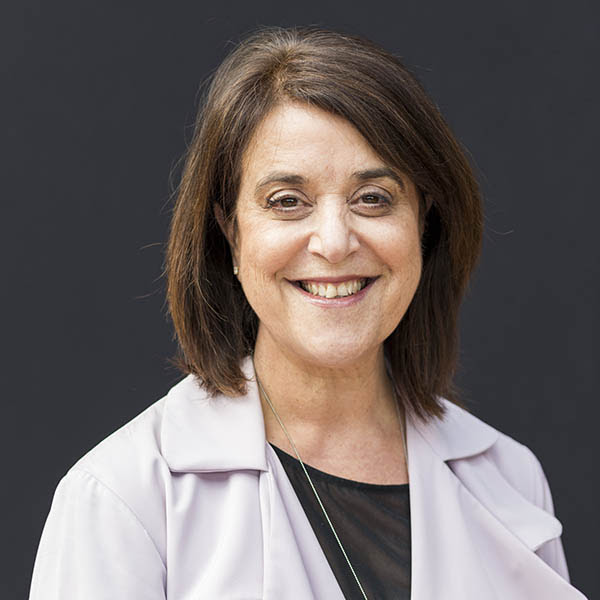 As Chisholm's Chief Executive Officer, Maria Peters is a passionate and determined leader with extensive experience in vocational education and training at a state, national and international level, having held a wide range of management, leadership and governance roles.
Maria has been Chisholm's CEO since 2010 and her profile has since grown to become one of the leading figures within the Australian vocational and tertiary sector.
TDA CEO, Craig Robertson commented, "Throughout her tenure as CEO, Maria has led significant innovation within the VET sector aimed at improving participation and ensuring strong student and industry outcomes. Maria has been at the forefront of effective organisational design and management in the TAFE sector."
Maria's commitment to industry has seen the development of specialist centres in partnership with industry to meet employment and community needs in areas of engineering, manufacturing, business, health and trades.
Mary Faraone, TDA chair and close colleague of Maria's said, 'Through a period of significant sectoral change in Victoria Maria has transformed Chisholm into one of the leading and most successful TAFE Institutes in Australia. Under Maria's leadership, Chisholm was named Large Training Provider of the Year at both the Victorian and Australian Training Awards in 2014."
Most recently, Maria's dedication to the sector was recognised at the 2017 Victorian Training Awards where she received the Lynne Kosky Memorial Award for Lifetime Achievement. Recipients of this award have reached the pinnacle of their profession and demonstrated outstanding leadership as well as contribution to the VET sector.
Maria has continually inspired, motivated and cultivated a culture where opportunity, collaboration, integrity and achievement remain at the core of Chisholm's values. While Maria is retiring at the end of 2017, her determination is to ensure the Institute is set up for continued success in the many years ahead while continuing to remain student and industry focussed.
TDA wishes Maria well in retirement and looks forward to her ongoing involvement in TAFE in the future.
Industry calls for action to address apprenticeship "crisis"
The number of apprentices and trainees in-training fell by 4.7% to 268,600 in the year to June, according to the latest statistics from the National Centre for Vocational Education Research (NCVER).
Overall, there were 37,500 (trade and non-trade) commencements in the June 2017 quarter, down 5.3% compared with the same quarter last year.
Trade commencements decreased by 3.9% to 15,200, with the biggest decline in food trades workers.
Non-trade commencements also declined, down 6.2% to 22,300, with the biggest declines in sales assistants and salespersons, and hospitality workers.
The Australian Chamber of Commerce and Industry (ACCI) said the figures showed that the system was "in crisis" – something that was meant to be addressed by the $1.5 billion Skilling Australians Fund.
"However seven months after the fund was announced, the government is yet to sign even one agreement with a state or territory government to commence the projects that are desperately needed to boost apprenticeship numbers," ACCI's  Director of Employment, Education and Training, Jenny Lambert said.
Apprentices and trainees in-training as at June 30

Source: NCVER
Chance for TAFEs to feature on a world stage at WFCP excellence awards
TAFE institutes have the chance to showcase their best practice to the world through the World Federation of Colleges and Polytechnics (WFCP) third annual Awards of Excellence.
The awards recognise outstanding contributions from member institutions whose exceptional initiatives are strengthening applied learning and research outcomes.There are several categories:
Applied Research and Innovation
Student Support Services
Higher Technical Skills
Green Colleges
Leadership Development
Access to Learning and Employment
Entrepreneurship
Award recipients will be announced at WFCP's World Congress, October 8-10, 2018 in Melbourne.
Applications need to be in by February 12, 2018.
For more information visit wfcp.org
Victoria's anti corruption watchdog targets training scam
Victoria's anti-corruption Commission, IBAC, released it Operation Lansdowne report on Friday. The report examined the operation of third-party arrangements by two Victorian TAFEs.
Operation Lansdowne found that some third-party agreements entered into under subcontracting arrangements did not have strong assurances that the training was delivered.
IBAC recommended that the Department of Education and Training review TAFE training delivered via other third-party agreements, to verify the legitimacy of that training. All recommendations have been accepted with responses already in place for many.
TAFE Queensland SkillsTech's heavy automotive team delivers police training
Every two years Queensland Police delivers an accredited heavy vehicle crash investigation course to its Police Forensic Crash Investigation Team.
One of the components of this course is the mechanical operation of heavy vehicles. To effectively deliver this course they rely on expertise that only TAFE Queensland SkillsTech can provide.
Last week 25 Police Forensic Crash Investigation Team members attended TAFE Queensland SkillsTech's Acacia Ridge training centre to hone their heavy vehicle accident investigation skills.
Guided by TAFE Queensland SkillsTech's automotive teacher David Jenkinson, these police officers participated in a specially designed refresher course in heavy vehicle airbrakes, steering and suspension.
The course is designed to upskill the officers in component identification and function (in simple terms – what are we looking at and how does it work?) and provides officers with invaluable mechanical and technical knowledge that they can apply to heavy vehicle crash investigations.
Box Hill Institute to deliver cyber security training in NSW
TAFE NSW has signed a Memorandum of Understanding with Victoria's Box Hill Institute of TAFE which will see cyber security courses delivered in NSW from next year.
The Certificate IV and Advanced Diploma courses, which were developed in Victoria, are being adopted by TAFE NSW and will be offered to students in 2018 for the first time.
The NSW Assistant Minister for Skills Adam Marshall said cybercrime was a growing threat that has created unprecedented demand for skilled professionals.
"This course has had great success in Victoria and is accredited by the Australian Skills Quality Authority, and will bring much needed talent and skills to the NSW economy," he said.
AVETRA announces new research conference
AVETRA, the VET Development Centre and the Victorian TAFE Association have announced a new VET Practitioner Research Conference to be held in Melbourne next April.
Among the speakers is José Luis Fernandez Maure, Head of International at TKNIKA (Institute of Innovation and Applied Research for Vocational Education and Training) in the Basque Country and leader of the Applied Research and Innovation Affinity Group of the World Federation of Colleges and Polytechnics.
Conference organisers are calling for Expressions of Interest (EoI) under three categories:
Research capability development workshops (1 or 2 hours)
Research project 'snapshots' (10 minutes per snapshot)
Research project presentations (30 minutes per presentation)
EoIs must be submitted by 21 January 2018.
AVETRA is also calling for nominations for two awards –  the Ray Barker Award for Distinguished Service to VET Research, and the Journal Article of the Year 2018, which will be presented at the conference.
Nomination forms are on the AVETRA website.  The closing date is 28 February 2018.
Diary Dates
ASEAN Australia Education Dialogue
21-23 March 2018
Penang, Malaysia
More information
2017 Asian Development Bank Skills Forum Mission
11-14 December 2017
Manila, Philippines
More information
VET Practitioner Research Conference
AVETRA, VET Development Centre, and Victorian TAFE Assoc.
26-27 April 2018
More information
Australian Institute of Training and Development (AITD)
National Conference
7- 8 June 2018
International Convention Centre, Sydney
More information
2018 Skills Conference
Apprentice Employment Network, NSW & ACT
14 June 2018
Dockside Darling Harbour, Sydney
More information
No Frills – Skills for a global future
NCVER & New Zealand's Ako Aotearoa and Industry Training Federation
15-17 August 2018
Sydney
More information
2018 World Federation of Colleges and Polytechnics (WFCP) World Congress (in conjunction with TDA National Conference)
8-10 October 2018
Melbourne Convention Centre
More information

Corporate Affiliates