TAFE lends a hand to support skills training in Thailand and Vietnam
Australia's TAFE sector has played a key role in a recent project in Thailand and Vietnam aimed at developing the countries' vocational training systems.
The Australian government convened three workshops on International Skills Training (IST) Courses for Trainers and Assessors in Bangkok and Hanoi in late January, attracting about 150 people.
More than 30 representatives from government, local training providers, and hotel and resort groups attended the hospitality industry workshop in Hanoi, organised by Austrade and the Australian Department of Education and Training.
One of the presenters, Kangan Institute Senior International Project Manager, Bev Jeffreys, said there was considerable interest among participants, keen to learn how the courses could support the development of competency-based training and industry engagement.
"Participants were able to see the significant benefits of the courses for trainers and learners, as well as the way they could strengthen the professional development of VET practitioners in Vietnam and Thailand," Ms Jeffreys said.
The IST courses have been piloted successfully in 10 countries to over 800 students. Austrade says the expanding tourism industry means a growing need for skilled workers and qualified professionals.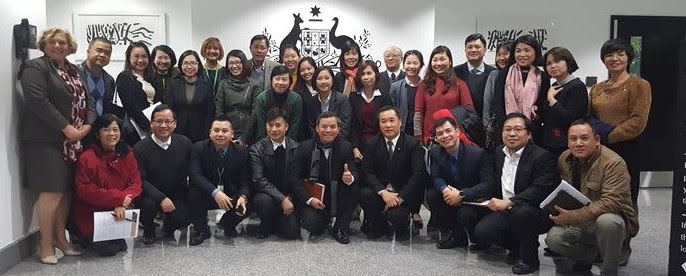 Attendees at the hospitality training workshop in Vietnam. Source: Austrade
Former Queensland minister appointed ASQA deputy chief commissioner
Former Queensland state LNP minister Saxon Rice, pictured, has been appointed Deputy Chief Commissioner of the Australian Skills Quality Authority (ASQA), replacing Michael Lavarch.
The Assistant Minister for Vocational Education and Skills Karen Andrews announced the appointment on Friday.
"Ms Rice is an experienced leader who brings a thorough understanding of the operational VET environment, Commonwealth and state legal frameworks, and a strong background in stakeholder management to the role," Ms Andrews said.
Ms Rice was Assistant Minister for Technical and Further Education in the former Queensland government and is a member of the Administrative Appeals Tribunal.
There's still time to submit proposals for speakers and presenters for Melbourne world congress
Time is running out for organisations and individuals to lodge proposals for key speaker and presentation roles at the 2018 Congress of the World Federation of Colleges and Polytechnics (WFCP) being held n Melbourne in October.
This is a rare opportunity to be showcased on a world stage. The Congress will incorporate the annual TDA Convention and will attract delegates from around the globe, with a diverse range of topics on the theme 'Preparing for the Skills Future, Now'.
If your organisation is engaged in cutting edge practice in the changing world of work, this is an opportunity that shouldn't be missed. There are a number of different platforms including keynote speakers, breakout sessions and workshops.
TDA has already received 16 high quality proposals from across the world, including from several TAFEs.
The deadline for the Call for Proposals has been extended to 28 February. Click here for information on how to submit a proposal.
Congress registration is also open. Click here to express interest, book an exhibition booth or register.
Government-funded VET student numbers slide
The number of students in government-funded VET in the first nine months of 2017 fell by 6.6% to 1.01 million compared with the same period the previous year, according to the latest figures from the National Centre for Vocational Education Research (NCVER).
In the period from January to September 2017, compared with January to September 2016, students at TAFE and other government providers fell by 5.1%, those at community education providers fell 8.8%, and students at other registered providers fell 10.3%.
The biggest fall in student numbers was in South Australia (-16.2 per cent), followed by New South Wales (-8.5%), Western Australia (-6.8%), Victoria (-6.3%), Tasmania (-5.0%) and Queensland (-2.2%). Student numbers increased in the ACT (8.6%) and the Northern Territory (0.5%).
State opposition will change TAFE SA board, if elected
One of the first decisions of a Liberal government in South Australia would be to sack the entire board of TAFE SA, the state opposition has promised.
Shadow Minister for Education John Gardner said that, if elected on March 17, the government will use its ministerial powers to dissolve the current TAFE Board and appoint a new one.
"TAFE SA needs a fresh start after 16 years of Labor neglect and a new board will breathe life into the organisation," he said.
The state opposition also committed to moving to a fully contestable training market.
Labor promised that TAFE SA would  receive at least 70 per cent of VET funding if the government is re-elected.
Federation Training CEO to depart
The managing director of Federation Training, Jonathan Davis, pictured, is to step down to deal with family illness.
Federation Training chair, Des Powell, said Mr Davis' wife fell ill while travelling in Europe late last year, and he took extended leave to care for her.
"This resulted in Jonathan rethinking his role and future and, after much reflection and discussion with me, Jonathan is leaving his position at Federation Training," Mr Powell said.
Mr Powell paid tribute to Mr Davis for his hard work since his appointment in 2016.
The acting CEO of Chisolm Institute Grant Radford has been appointed interim CEO, commencing 19 March. Until then, Virginia Simmons will act as interim CEO. Ms Simmons has been deputy vice chancellor of Swinburne Institute of Technology and CEO of Kangan and Chisolm.
A recruitment process has commenced for a permanent CEO.
Senate committee finds concerns over government skills fund not warranted
A Senate committee has given the green light to the federal government's Skilling Australians Fund (SAF), dismissing concerns that the program may fail to meet its target of creating 300,000 apprenticeships over four years.
The Coalition-controlled Senate Education and Employment Legislation Committee called for only minor changes to the legislation and recommends the bill be passed.
The SAF is to be funded from an employer levy on skilled migration.
The committee says it is satisfied that "should the projected revenue not be achieved, the SAF will be able to be administered in such a way that does not impact on its sustainability or effectiveness."
The committee said that the Commonwealth, state and territory governments have been engaged in "productive discussions" and it "encourages state and territory governments to commit to fully funding the initiative."
A dissenting report from Labor Senators said they were "gravely concerned" at a likely revenue shortfall and called for a guaranteed funding to ensure high-quality apprentice training.
See the Senate committee report
VET needs to overcome educational snobbery, says innovation chief
Educational snobbery surrounding VET needs to be overcome if Australia is to maximise its skills capability, according to the head of the federal government's innovation blueprint.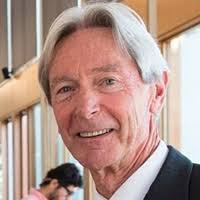 The chair of Innovation and Science Bill Ferris, pictured, said the VET system would be "loaded up" over the next decade, meeting the needs of a new generation needing high level skills.
"Whether it's about plumbing or electricians, we're actually contemplating a wide range of skills, digital skills and hands-on skills that companies, big and small, need a heap more of," he said.
In an interview on The Conversation, the author of the government's innovation agenda has called for an urgent review of the VET system and says educational snobbery is something that needs to be addressed.
"Snobbery in the past, without question, has caused parents to insist their kids go to university. I'm not against kids going to university but I am very keen for kids to be given real opportunity right out of school into VET if they choose."
He said there is a need for a VET sector that is "fully equipped, highly reputable, interfacing with higher education, cleverly, that we should have, but we currently don't have."
Awards recognise training leaders
The executive director of Training Services New South Wales, David Collins, has been awarded the Public Service Medal (PSM) for outstanding public service to vocational education in the state.
The award, part of the Australia Day honours, acknowledges Mr Collins' strong leadership, clear communication, negotiation talents and ingenuity in securing over $1 billion in funding for NSW and delivering the 'Smart and Skilled' program.
"He also delivered the 2016 Infrastructure Skills Legacy Program (ISLP) which exceeded by 250% the target set by the former Premier for 1,000 apprentices to be working on government infrastructure projects," the award says.
In congratulating Mr Collins TDA CEO Craig Robertson said, "David has worked consistently over many years for the NSW VET sector and contributed to key national reforms. It was remiss of TDA to overlook his award but we warmly congratulate him now."
The former CEO of Chisholm Institute, Maria Peters, was awarded the Corporate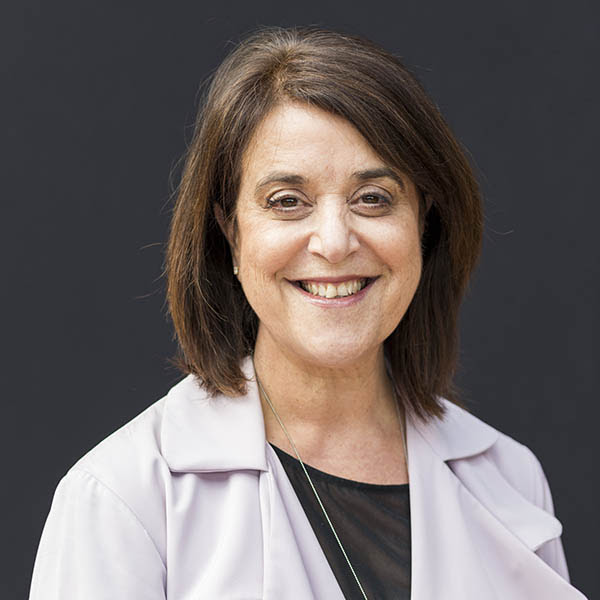 Citizen of the Year at the City of Greater Dandenong Australia Day Awards.
The award was in recognition of Maria's long-term commitment to voluntary and philanthropic work in the community and the positive contribution she has made to enriching the lives of others. Maria, who was CEO of Chisholm since 2010, retired at the end of last year.
TDA extends its congratulations to David and Maria on their awards.
Focus groups to examine disability barriers in VET system
A series of focus groups over coming weeks will attempt to find solutions to the difficulties faced by people with disabilities becoming engaged with the vocational education and training (VET) system.
PwC's Skills for Australia has just completed stakeholder consultations as part of its Inclusion of People with Disability in VET project, and identified key barriers to inclusion in VET, employment, and customer service environments.
The next stage is a series of focus groups to be held via teleconference from 26 February to 7 March. The focus groups will be held on four topics and each will run for two hours.
Click here to find out more about the topics, and to register.
For more information about the project, click here or email info@skillsforaustralia.com
Tasmanian government promises new trades centre
The Tasmanian government has promised to create a $7 million Trades and Water Centre of Excellence, if elected at the state election in March.
The Minister for Education and Training Jeremy Rockliff said the new centre would include onsite accommodation, and a new purpose-built workshop with the latest technology, offering online courses and training.
"The Clarence site is ideal site for training the next generation of Tasmanian tradies, with courses on offer including, plumbing, electrical, automotive, plastics, refrigeration and air-conditioning," Mr Rockliff said.
Diary Dates
ISANA Vic/TAS (International Education Association Inc)
National Code 2018 Workshop
12 February 2018
Trinity College Melbourne
More information
EURIE 2018
Eurasia Higher Education Summit
14-16 February 2018
Istanbul, Turkey
More information
ASEAN Australia Education Dialogue
21-23 March 2018
Penang, Malaysia
More information
VET Practitioner Research Conference
AVETRA, VET Development Centre, and Victorian TAFE Assoc.
26-27 April 2018
More information
Skills Show Australia 2018
WorldSkills Australia
2-4 June 2018
International Convention Centre, Darling Harbour, Sydney
More information
Australian Institute of Training and Development (AITD)
National Conference
7- 8 June 2018
International Convention Centre, Sydney
More information
2018 Skills Conference
Apprentice Employment Network, NSW & ACT
14 June 2018
Dockside Darling Harbour, Sydney
More information
2018 UNEVOC TVET Leadership Programme
25 June – 6 July 2018
Bonn, Germany
More information
No Frills – Skills for a global future
NCVER & New Zealand's Ako Aotearoa and Industry Training Federation
15-17 August 2018
Sydney
More information
Victorian TAFE Association State Conference
'TAFE: Dynamic, Connected, Invigorated'
16-17 August 2018
RACV City Club, 501 Bourke Street, Melbourne
More information coming soon
National Skills Week 2018
27 August – 2 September 2018
More information 
2018 VDC Teaching & Learning Conference
6 – 7 September 2018
RACV Torquay Resort, Victoria
More information
2018 World Federation of Colleges and Polytechnics (WFCP) World Congress (in conjunction with TDA National Conference)
8-10 October 2018
Melbourne Convention Centre
More information